Norway's Kahoot wrapped 2020 with reaching 5 billion cumulative participating players globally since launch in 2013, with over 1.5 billion participating players in the last year alone, and said it saw the strong growth continuing into 2021.
- Advertisement -
The global population stands at 7.8 billion.
"In February, as schools across the world shifted to distance learning, we offered free access to Kahoot! Premium for all educators and schools affected by the pandemic, which garnered over 100,000 sign-ups per day during peak days. By May, remote use of Kahoot! had increased 5X," Kahoot said in a statement..
In the year Kahoot partnered with organizations including Disney, Zoom, Microsoft Teams, Bitmoji and raised more than $240 million to accelerate growth through value-creating organic and non-organic opportunities.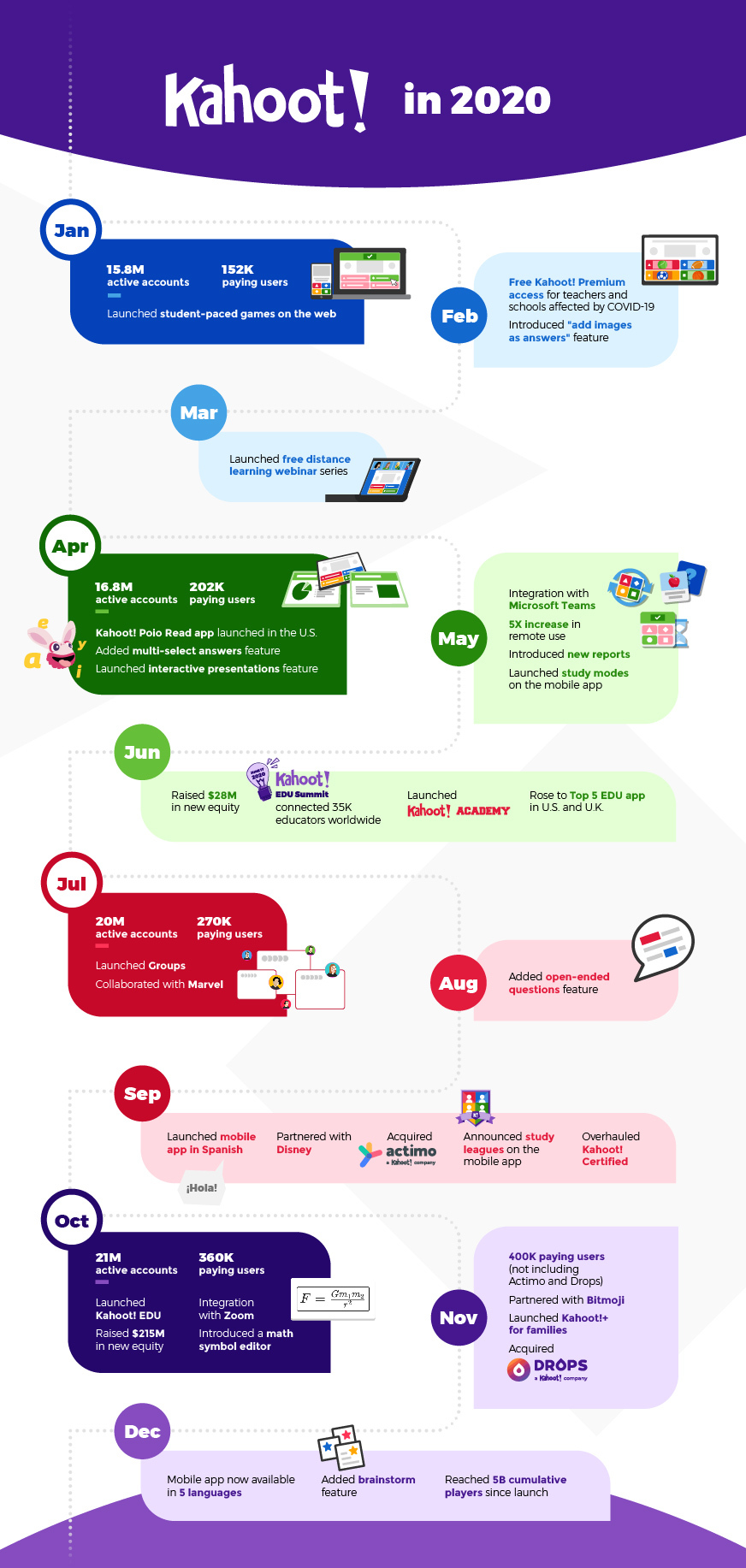 The Kahoot! Group reported invoiced revenue of $45.2 million for the full year 2020, compared to $13 million as reported for 2019, representing 247% year-over-year growth.
We wrapped up the year with lots of action and excitement, but we won't stop there. To continue building great products and experiences for our users and customers, we are also looking to strengthen and expand our team in various geographies and are actively hiring for several positions in all areas of the business.
In early 2021, we will be preparing the organization for our main listing on the Oslo Stock Exchange, Kahoot said..